Family vacation in Westbrook CT
Posted on July 22, 2014
So here are some of my pictures of my sisters, and their cousins, my neice at the beach. Westbrook is on the Long Island Sound, the Sound is very calm like a lake, but still salty and with tides. My dad and his wife rent a place there every year now for the last eight years. So it's become a family tradition.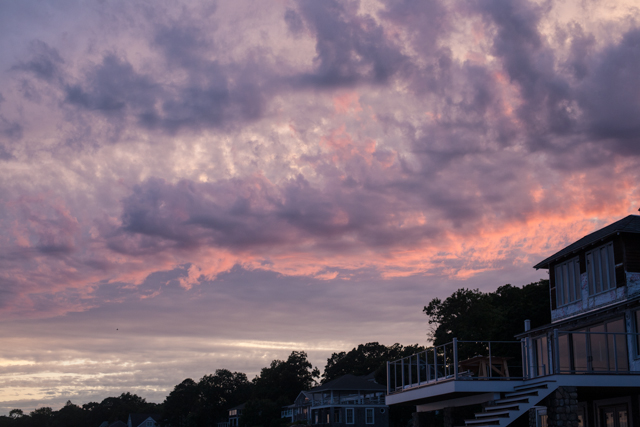 I don't know what more to say really…I don't have any kids but it's always neat to take pictures of the kids because they are doing stuff, also they are my family and sweet girls.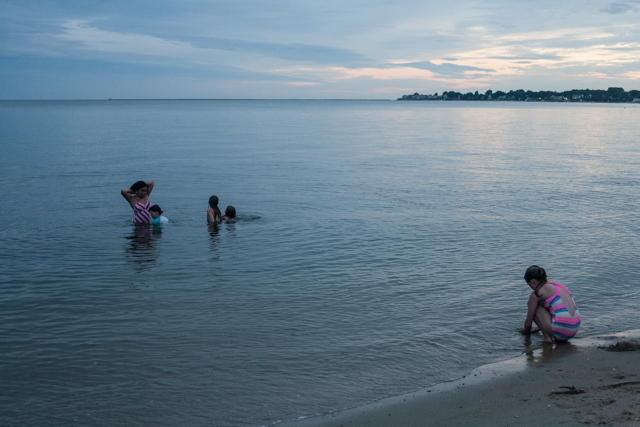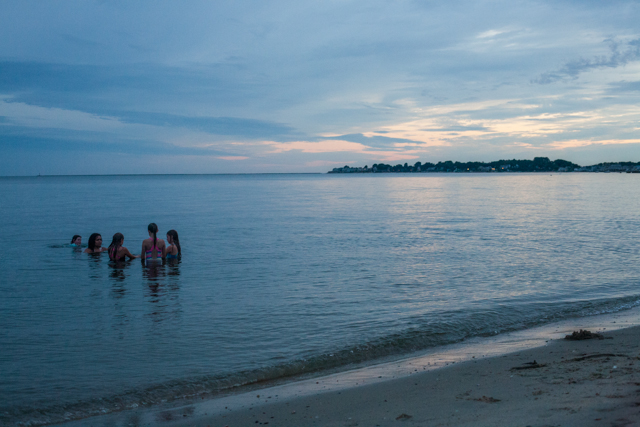 We had a fire on the beach, and I've never been up there when there was a fire. The neighbors always seem to have fires and set off fireworks. This year we had sparklers, and I remembered all the joy of sparklers, and also burning blisters onto my fingers touching the hot wire when the sparkler was spent.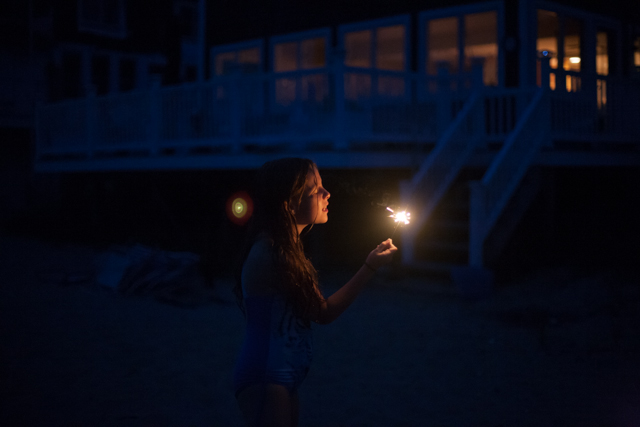 The neighbors, also use glow sticks, and set off roman candles, we are sparkler only people.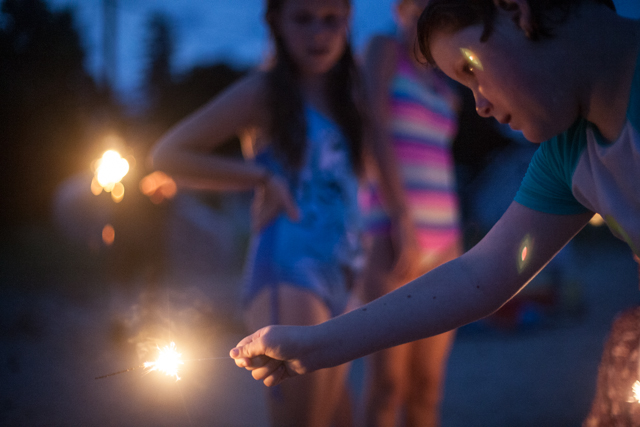 The neighbors also light sky lanterns, which are positively transfixing floating across the sky. I didn't have a lens to take an image that would make it look like anything other than a glowing dot. Or a series of them, because they sent out several. I thought they were so beautiful, but I also couldn't shake how irresponsible it was to send a flame out in a little balloon in the sky. Of course it seemed like it was fine, but my stepmom had seen one fall and hit a house once and go out. Luckily it did, it's litter being dropped somewhere out of your eyeshot also. Still it was a guilty pleasure, looking at these glowing floating flames fly off into the distance and wink out when they got too tiny to see. I hoped that they really went out at that point and never caught anything on fire and were just living a short life that I didn't have to be nervous about. But I'm more the sparklers type, where you know if you do something dumb, then it's just your own fingers to worry about.